Cub Scout Roundtable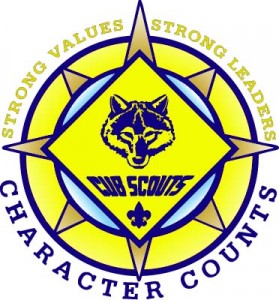 Roundtables are designed as a supplemental training for adult volunteers at the pack level.  The objective of the roundtable is to give pack leaders program ideas, information on policy, events, and training opportunities.  In addition, these roundtables provide an opportunity to share experiences and enjoy fun and fellowship with other Cub Scouting leaders.  Hopefully, unit leaders will be inspired and motivated, and able to provide a stronger program for their Scouts.
Why come to Roundtable Meetings?  Working together, we can help with ideas on…
Pack Meeting Programs, Monthly Theme Activities, Recipes (Food & Goo!!), Songs, Awards & Ceremonies, Recognition
We also have breakout sessions for Den Leaders, Webelos Leaders, Cub Masters and Committee Members where we discuss such topics as…
BSA Policies & Procedures, Achievements, Advancements, Council & District Events, Developing, Sportsmanship in the Boys, First Aid & Medical Issues, Understanding & Managing Behavior Issues, Safety Issues, Spring Recruiting, Summertime Activities, Sharing Ideas that Work and those that don't
We also have Hands On Crafts to take with you and Occasional Guest Speakers
We will have great fun and fellowship – but more importantly, we'll learn from each other and hopefully provide an awesome Scouting Program that will indeed grow our boys into the leaders of tomorrow!