Posts Tagged 'smscouting.org'
Santa Margarita District Weekly Messenger
District News You Can Use
February 5, 2015
---
Reminder – No District Meetings Tonight!
Please attend Roundtable for updates on events happening in our district and council!
---
Council Annual Dinner & Business Meeting
Only 53 tickets left! Don't Miss Out!
Join us in celebrating another great Scouting year!
Help us congratulate Santa Margarita District members John Howells and Jeff Boyer as they receive their Silver Beaver Awards at the dinner!
The dinner will be held Saturday, February 7
Saint Michael's Catholic Church


15410 Pomerado Road, Poway
$40.00 per ticket
Silver Beaver Reception (for those that have received the Silver Beaver)
5-5:30pm
Dinner program begins at 5:45pm
to register, go to:
http://sdicbsa.doubleknot.com/registration/calendardetail.asp?ActivityKey=1656692&OrgKey=2129
---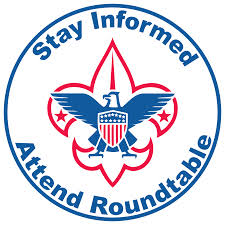 Roundtable is Thursday, February 12, 7PM at the LDS Stake Center, 451 W. Bobier, Vista.
Roundtable is for everyone! We encourage each unit to send at least one representative! There is something for everyone!
Joint Session (Everyone!) from 7:00 to 7:30.
Breakouts begin at 7:30pm.
Start the New Year Right – Attend Roundtable!
---
Life to Eagle Training
for Life Scouts & their parents
Thursday, February 12, 2015
7:30pm
Vista Stake Center
Please RSVP to Pam Dixon to: northcountyeagles@hotmail.com
---
Wood Badge Training
April 30- May 2 and May 14-16
Registration and more Info can be found here:
---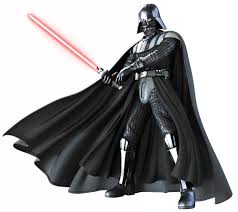 SAVE THESE DISTRICT DATES!
"Return of the Eagles"
District Eagle Dinner
Thursday, March 26, 2015


NEW DATE!
"The Scouts Strike Back"
District Camporee
May 15-17, 2015
Antique Gas & Steam Engine Museum, Vista
"Episode 2015 – A New Hope"
District Dinner
Thursday, June 11, 2015
Don't Miss Your Chance to be Among the First!
Ever dreamed of making history? Your chance is fast approaching at the 2013 National Scout Jamboree at the incredible Summit Bechtel Reserve in New River Gorge, West Virginia. This is your chance to be part of the first staff to host the first jamboree at its brand new home. And that's not the only first—it's also the first jamboree EVER to have Venturing crews invited to join the fun!
The National Outdoor Challenge is a unit award that recognizes troops that maintain or increase the amount of outdoor activity when compared to the previous year.
The recognition is a streamer for the unit's flag.
To earn this award, the unit states on the application that it has:
Developed an annual plan for the current year.
Conducted 10 outdoor trips or activities with at least 50 percent of the registered youth participating OR increased the number of outdoor trips or activities compared to the previous year.
Attended long-term resident camp or a local/national high-adventure experience of at least six days/five nights.
Conducted at least one outing with a Webelos Scout den.
Earned at least one outdoors-related* merit badge per Scout.
Conducted at least one Leave No Trace program during the calendar year for a minimum of 50 percent of the members.
Note: Outdoors-related merit badges are: Backpacking, Camping, Canoeing, Climbing, Cooking, Cycling, Emergency Preparedness, Environmental Science, First Aid, Fish and Wildlife Management, Fishing, Fly-Fishing, Forestry, Hiking, Kayaking, Lifesaving, Orienteering, Pioneering, Rowing, Scuba, Snow Sports, Soil and Water Conservation, Swimming, Water Sports, Whitewater.
The unit leader completes the National Outdoor Challenge application (PDF) and submits it to the local council camping committee.