Archive for the 'News' Category
Many of us have had questions regarding the redistricting that will take place on July 1st. From our last couple meetings, a list of questions from our district members were compiled and sent to council headquarters to be answered. Please thank Jim Trageser, Dave Hodges, and Trent McClure for taking the time to answer our questions. If you have any further questions about redistricting contact Jim Trageser.
1.  Why is the "New Santa Margarita" already designing patches and deciding district names.
There are some very excited volunteers who see this as new opportunities.  Although we have not officially announced the procedure for choosing a new name as yet, we have received one volunteers patch design and name nomination which came unsolicited. Volunteers are free to submit, though nothing will be decided until later, their suggestions to their current District Executive. We plan to have an announcement go out for district name and patch design nominations around the first of May.  When the time comes to choose a name of the districts it will be by a vote of the charter organization representatives.
2.  We are tired of hearing there are no updates, why can't council update us so we can explain this better to our parents?
We understand that this must be frustrating but please be patient with us as we have several people who need to review the list of recommended nominating committee's and nominating committee chairs and give approval before we can proceed.  The nominating committee chairs are currently in the process of being recruited by the council key 3 after which those who will be asked to serve on the committees will be recruited from the list of prospects received.  We are admittedly behind schedule, but anticipate having things back on track by the end of next week.
 3.  Why is one of our districts in our area already voting on district names and politicking for certain names at our district meetings?
This should not be happening, no voting is official at this time.  The actual voting will be done by the unit charter organization representatives with in the district their unit resides only.
4.  When will I know who will be replacing me in my district position? I would like to help with any transition questions.
Dist Chair John Howells asked all committee members at March meeting to write a job description for the next person to hold that job. We will collect these in May.  The nominating committees will determine and ask those selected to serve.  Some volunteers will be asked to continue serving and others may be replaced as the need is determined.
5.  How do I submit names for the nomination committee for my new district?
Your district executive was gathering names which has been communicated at Roundtable, through the district key 3 and through the District newsletter.  If you have additional suggested names please submit through your district executive.
6.  Why isn't my name on the list of nomination names that was passed around at commissioner meeting last Thursday?
If your name wasn't on the list it's because it was not submitted by any member of the district key 3.  All 3 of whom had input into the names of the prospective nominating committee members.  Many more names were submitted than who will actually will be asked to serve on the committee.  We understand that several volunteers may be wanting to serve on the committee but in order to help the process be efficient the numbers of those actually serving on the nominating committee will need to be limited.  This does not however dictate that if any one who is not on the committee has an opinion or knows of a prospective person to serve in a position that they cannot submit those suggestions to the committee.  If you are not asked to serve on the committee your suggestions will be welcomed.  As in question #6 above.  If you are interested in serving let your district executive know.  This however as mentioned does not guarantee you will be asked to serve on the nominating committee.
   7.  Where is my Roundtable/District Meeting for the new Vista district going to be held?
That will be decided by the new District Chair and Commissioner in coordination with the leadership of prospective locations. If you have any ideas please share!
8.  Who is our council board member that will be conducting the nominating committee and how can I contact them?
The specific board member as mentioned earlier have not all been recruited as yet.  The Nominating chairs for the new districts should be established by the end of next week.
9.  Do I move to the district I live in or where my troop is located?
It is recommended that unit leadership go to the district and roundtable that their troop is located in.  This will give them the information they need for their specific district events and activities.  With the district realignment, district will be looking to build their district manpower to give the best possible service to the units within their districts.  Staying with the district your unit is located in will help to strengthen the district and ultimately give better service to the unit, families, and the youth.  Although volunteers can go to any roundtable they wish it will be beneficial for everyone if they attended the roundtable their unit is located in.
10.  When will be the duties of the council board member and when will they meet with district staff?
As soon as the full committees are established the nominating committees will be meeting with the District Key 3.  The District Key 3 will be representing the district staff on the nominating committee.  There may however be some district staff that will be asked to serve on the nominating committee as selected by the chair and recommended by the Key 3.
11.  How is this plan helping better serve our youth?
By having each Dist team serve the same number of youth – and thus schools – we can provide more consistent service across the council. Currently Santa Marg serves 60+ elementary schools and more than 100 units composed of more than 2000 youth.
Santa Margarita in particular will be helped, as they will be going from 1 DE serving the entire area to 3. So, there will be dramatically improved customer service and greater opportunity for in depth service in our communities.
12.  I heard we will have to change troop number, is that true?
No this is not true.  Troop #'s are assigned to the charter organization that charters the unit.  Only time a unit # is changed is when the unit committee and parents decide they want to have a new charter partner.  If their current charter partner does not want to give up the number then the troop must have a new number assigned to them.
13.  Should I start attending the district meeting and roundtable for my new district instead of attending my current one?
The new districts are not meeting yet.  Although your unit maybe geographically in a future new district, each district is still functioning in their current geographical boundaries.  Once the redistricting is complete then yes you should attend your new district roundtable that your unit is located in.
14.  Why at our district meetings are we planning things for this district? Wouldn't it be better if the members that will be part of it in July plan the schedule? And do I get a say in planning events in my new district?
There are only a few critical events that are in need of some planning at this stage.  Yes, volunteers who are district committee members will have a say in planning events in their new districts.
15.  How does this change my Bitani membership? Do I plan to move my troop to the chapter in my new district?
OA will decide it's own policy relating to the realignment. We do not dictate that to them. They can choose to align with the new ditricts if they choose, or they can choose to change nothing, or something in between. Up to the Lodge.
16.  Who is making the final choice of District name? How do I put a name in for consideration?
Your suggestions for district names should be submitted to your current district executive.  When it comes time for a decision the names will be voted on by the charter organization representatives.
17.  What happens to all the patches, banners, money from sales, equipment that is owned by Santa Margarita District? Will we split it between all three districts?
Although districts don't officially own anything, this is a valid question for how to transition the material currently serving Santa Margarita district.  This will be determined at a future date between the districts that are involved.
18.  If our 3 new districts are going to do events together in the future – eagle boards, camporee, cub camps – why do we have to split?
Our goal is to grow Scouting by getting more youth involved.  By aligning the districts so they more closely resemble an equal share of total available youth we can better serve those areas.  The first year or two districts may choose to continue to operate together for certain events as we grow our volunteer manpower but eventually is our goal that each district will become strong enough on their own to have their own events.  This does not mean that districts still can't occasionally have combined events.
19.  Who is going to be our DE?
The DE's for each of the districts have not been assigned yet.  There will be two additional districts overall formed.  This means that the council will be hiring for additional positions.  Based upon those interviews and the strengths, knowledge, and relationships of the current DE's we will be assigning them to a district that is best suited for the volunteers and for them.  This will be announced in June.
20.  We were told we won't hold district elections at our dinner, when will they be held?
The first district committees will be determined by each of the district nominating committees.  There will be a time when a formal election will be held in accordance with the council bylaws.
Please contact District Executive Jim Trageser if you still need help with your Recharter. You may contact him at 760-522-0265 or jim.trageser@scouting.org.
Jim Trageser
District Executive, Santa Margarita District
San Diego Imperial Council, Boy Scouts of America
760-522-0265
Santa Margarita District Weekly Messenger
District News You Can Use
February 5, 2015
---
Reminder – No District Meetings Tonight!
Please attend Roundtable for updates on events happening in our district and council!
---
Council Annual Dinner & Business Meeting
Only 53 tickets left! Don't Miss Out!
Join us in celebrating another great Scouting year!
Help us congratulate Santa Margarita District members John Howells and Jeff Boyer as they receive their Silver Beaver Awards at the dinner!
The dinner will be held Saturday, February 7
Saint Michael's Catholic Church


15410 Pomerado Road, Poway
$40.00 per ticket
Silver Beaver Reception (for those that have received the Silver Beaver)
5-5:30pm
Dinner program begins at 5:45pm
to register, go to:
http://sdicbsa.doubleknot.com/registration/calendardetail.asp?ActivityKey=1656692&OrgKey=2129
---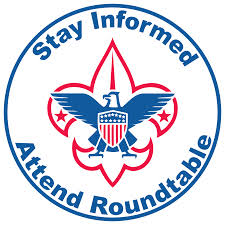 Roundtable is Thursday, February 12, 7PM at the LDS Stake Center, 451 W. Bobier, Vista.
Roundtable is for everyone! We encourage each unit to send at least one representative! There is something for everyone!
Joint Session (Everyone!) from 7:00 to 7:30.
Breakouts begin at 7:30pm.
Start the New Year Right – Attend Roundtable!
---
Life to Eagle Training
for Life Scouts & their parents
Thursday, February 12, 2015
7:30pm
Vista Stake Center
Please RSVP to Pam Dixon to: northcountyeagles@hotmail.com
---
Wood Badge Training
April 30- May 2 and May 14-16
Registration and more Info can be found here:
---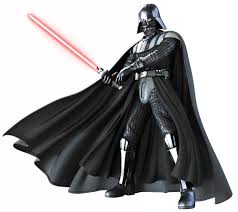 SAVE THESE DISTRICT DATES!
"Return of the Eagles"
District Eagle Dinner
Thursday, March 26, 2015


NEW DATE!
"The Scouts Strike Back"
District Camporee
May 15-17, 2015
Antique Gas & Steam Engine Museum, Vista
"Episode 2015 – A New Hope"
District Dinner
Thursday, June 11, 2015
Don't Miss Your Chance to be Among the First!
Ever dreamed of making history? Your chance is fast approaching at the 2013 National Scout Jamboree at the incredible Summit Bechtel Reserve in New River Gorge, West Virginia. This is your chance to be part of the first staff to host the first jamboree at its brand new home. And that's not the only first—it's also the first jamboree EVER to have Venturing crews invited to join the fun!